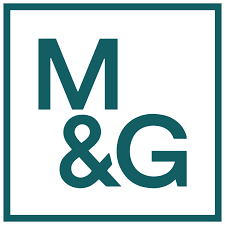 M&G plc (LON:MNG – Get Free Report) dropped 2.4% during mid-day trading on Monday . The company traded as low as GBX 198 ($2.45) and last traded at GBX 198.50 ($2.46). Approximately 2,894,662 shares changed hands during trading, a decline of 57% from the average daily volume of 6,665,206 shares. The stock had previously closed at GBX 203.40 ($2.52).
Wall Street Analyst Weigh In
Separately, Berenberg Bank dropped their price objective on shares of M&G from GBX 218 ($2.70) to GBX 208 ($2.58) and set a "hold" rating on the stock in a research note on Thursday, June 8th. One research analyst has rated the stock with a sell rating, two have issued a hold rating and two have assigned a buy rating to the company. According to data from MarketBeat.com, the stock currently has an average rating of "Hold" and an average target price of GBX 223 ($2.76).
Read Our Latest Research Report on MNG
M&G Price Performance
The stock has a market cap of £4.68 billion, a price-to-earnings ratio of -300.76, a price-to-earnings-growth ratio of -2.76 and a beta of 1.60. The stock's 50 day moving average price is GBX 193.64 and its two-hundred day moving average price is GBX 195.94. The company has a quick ratio of 0.39, a current ratio of 2.74 and a debt-to-equity ratio of 281.17.
Insider Transactions at M&G
In other M&G news, insider Edward Braham acquired 31,861 shares of the business's stock in a transaction dated Friday, June 23rd. The shares were purchased at an average price of GBX 190 ($2.35) per share, for a total transaction of £60,535.90 ($74,985.63). Company insiders own 2.72% of the company's stock.
M&G Company Profile
M&G plc, through its subsidiaries, engages in savings and investment businesses in the United Kingdom and internationally. The company operates through Asset Management, and Retail and Savings segments. It offers retirement, savings, and investment management solutions to its retail and institutional customers.
Featured Articles
Receive News & Ratings for M&G Daily - Enter your email address below to receive a concise daily summary of the latest news and analysts' ratings for M&G and related companies with MarketBeat.com's FREE daily email newsletter.