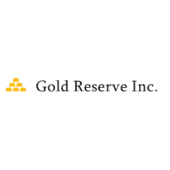 Gold Reserve Inc. (OTCMKTS:GDRZF – Get Free Report) saw a large decrease in short interest during the month of August. As of August 31st, there was short interest totalling 62,500 shares, a decrease of 10.6% from the August 15th total of 69,900 shares. Based on an average daily volume of 111,800 shares, the days-to-cover ratio is currently 0.6 days.
Gold Reserve Price Performance
Shares of GDRZF traded down $0.04 during trading hours on Tuesday, hitting $2.57. 20,350 shares of the stock were exchanged, compared to its average volume of 55,335. The business has a 50-day moving average of $2.85 and a 200-day moving average of $1.90. Gold Reserve has a fifty-two week low of $0.91 and a fifty-two week high of $3.23. The firm has a market capitalization of $255.84 million, a P/E ratio of -37.29 and a beta of 0.65.
Gold Reserve (OTCMKTS:GDRZF – Get Free Report) last announced its quarterly earnings data on Thursday, August 17th. The company reported ($0.01) EPS for the quarter.
About Gold Reserve
(
Get Free Report
)
Gold Reserve Inc, an exploration stage company, engages in evaluating, acquiring, exploring, and developing mining projects. It primarily focuses on the Siembra Minera project that holds gold, copper, silver, and other strategic mineral rights comprising an area of approximately 18,950 hectares located in Bolivar, Venezuela.
Recommended Stories
Receive News & Ratings for Gold Reserve Daily - Enter your email address below to receive a concise daily summary of the latest news and analysts' ratings for Gold Reserve and related companies with MarketBeat.com's FREE daily email newsletter.