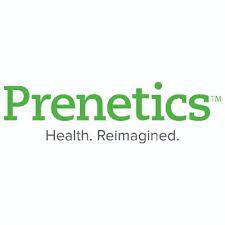 Prenetics Global (NASDAQ:PRE – Get Free Report) announced its earnings results on Friday. The company reported ($0.05) earnings per share for the quarter, topping analysts' consensus estimates of ($0.06) by $0.01, MarketWatch Earnings reports. The company had revenue of $5.70 million for the quarter. Prenetics Global had a positive return on equity of 11.80% and a negative net margin of 83.34%.
Prenetics Global Stock Down 2.1 %
Shares of NASDAQ PRE traded down $0.01 during trading on Friday, reaching $0.50. The company had a trading volume of 54,300 shares, compared to its average volume of 423,754. The company's fifty day moving average price is $0.66 and its 200-day moving average price is $0.80. Prenetics Global has a 12 month low of $0.42 and a 12 month high of $4.11. The stock has a market cap of $68.49 million, a P/E ratio of -0.16 and a beta of -0.44.
Wall Street Analysts Forecast Growth
Separately, Cantor Fitzgerald restated an "overweight" rating and set a $6.00 price objective on shares of Prenetics Global in a research note on Tuesday, August 22nd.
View Our Latest Research Report on Prenetics Global
Institutional Investors Weigh In On Prenetics Global
A number of institutional investors have recently made changes to their positions in the stock. Renaissance Technologies LLC boosted its position in shares of Prenetics Global by 81.2% during the 2nd quarter. Renaissance Technologies LLC now owns 55,800 shares of the company's stock valued at $50,000 after purchasing an additional 25,000 shares in the last quarter. Geode Capital Management LLC bought a new stake in shares of Prenetics Global during the 1st quarter valued at about $43,000. Finally, Millennium Management LLC bought a new stake in shares of Prenetics Global during the 2nd quarter valued at about $1,418,000. Institutional investors own 39.14% of the company's stock.
About Prenetics Global
Prenetics Global Limited operates as a diagnostics and genetic testing company in Hong Kong and the United Kingdom. Its products include CircleDNA, a consumer genetic testing product; and Circle HealthPod, a rapid detection health monitoring device that offers COVID-19 testing solutions for professional use and home use.
Featured Stories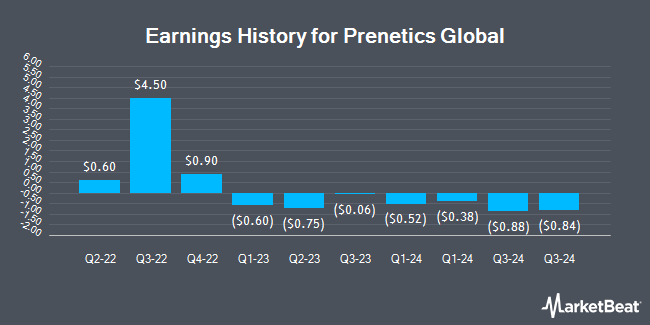 Receive News & Ratings for Prenetics Global Daily - Enter your email address below to receive a concise daily summary of the latest news and analysts' ratings for Prenetics Global and related companies with MarketBeat.com's FREE daily email newsletter.