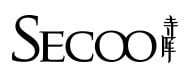 Secoo Holding Limited (NASDAQ:SECO – Get Rating) was the recipient of a significant growth in short interest in May. As of May 15th, there was short interest totalling 284,400 shares, a growth of 72.7% from the April 30th total of 164,700 shares. Based on an average daily trading volume, of 2,680,000 shares, the short-interest ratio is presently 0.1 days.
Secoo Stock Performance
SECO stock traded down $0.01 during mid-day trading on Friday, reaching $0.83. 105,835 shares of the company's stock were exchanged, compared to its average volume of 2,607,825. Secoo has a 12-month low of $0.52 and a 12-month high of $5.03. The stock's 50 day moving average is $0.85 and its 200 day moving average is $1.68.
Secoo Company Profile
Secoo Holding Ltd. operates an online integrated upscale products and services platform. It provides upscale products and lifestyle services on the company's integrated online and offline shopping platform. The company was founded by Ri Xue Li, Zhao Hui Huang and Jiang Xiang Xun on January 4, 2011 and is headquartered in Beijing, China.
Further Reading
Receive News & Ratings for Secoo Daily - Enter your email address below to receive a concise daily summary of the latest news and analysts' ratings for Secoo and related companies with MarketBeat.com's FREE daily email newsletter.