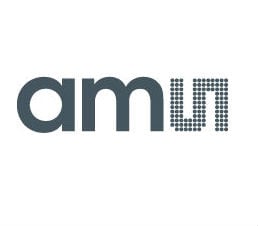 ams-OSRAM AG (OTCMKTS:AMSSY – Get Rating) was the recipient of a significant drop in short interest during the month of May. As of May 15th, there was short interest totalling 100 shares, a drop of 66.7% from the April 30th total of 300 shares. Based on an average daily trading volume, of 900 shares, the short-interest ratio is presently 0.1 days.
ams-OSRAM Price Performance
Shares of ams-OSRAM stock remained flat at $3.45 on Friday. ams-OSRAM has a 52 week low of $2.53 and a 52 week high of $6.25. The company has a current ratio of 1.25, a quick ratio of 0.87 and a debt-to-equity ratio of 0.82. The company's 50-day moving average is $3.29 and its 200 day moving average is $3.79.
ams-OSRAM Company Profile
ams-OSRAM AG develops and manufactures analog semiconductors, sensors, sensor interfaces, power management, and wireless solutions. It operates through the Semiconductors and Lamps and Systems. The Semiconductors segment provides LED lighting for a wide range of exterior and interior lighting applications.
See Also
Receive News & Ratings for ams-OSRAM Daily - Enter your email address below to receive a concise daily summary of the latest news and analysts' ratings for ams-OSRAM and related companies with MarketBeat.com's FREE daily email newsletter.