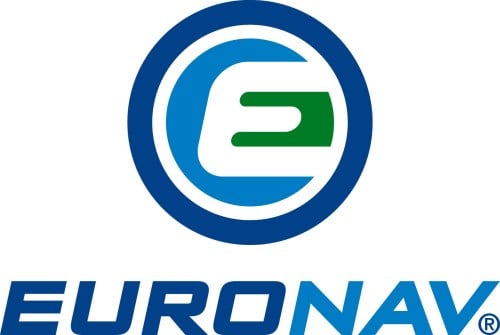 Euronav NV (NYSE:EURN – Get Rating) was the recipient of a large growth in short interest in the month of February. As of February 28th, there was short interest totalling 1,500,000 shares, a growth of 7.1% from the February 13th total of 1,400,000 shares. Approximately 1.4% of the company's shares are short sold. Based on an average daily volume of 2,750,000 shares, the short-interest ratio is currently 0.5 days.
Institutional Trading of Euronav
Several large investors have recently bought and sold shares of the company. Norges Bank purchased a new position in Euronav during the fourth quarter worth about $91,843,000. Barclays PLC lifted its stake in shares of Euronav by 299.9% in the 3rd quarter. Barclays PLC now owns 4,944,085 shares of the shipping company's stock valued at $76,089,000 after purchasing an additional 3,707,636 shares in the last quarter. Versor Investments LP purchased a new stake in Euronav during the third quarter worth approximately $29,721,000. Alpine Associates Management Inc. purchased a new stake in Euronav during the 4th quarter worth $23,042,000. Finally, JPMorgan Chase & Co. purchased a new stake in shares of Euronav in the first quarter worth about $11,717,000. Institutional investors and hedge funds own 68.04% of the company's stock.
Euronav Stock Performance
Shares of Euronav stock traded up $0.04 during trading hours on Friday, hitting $16.42. 524,558 shares of the company were exchanged, compared to its average volume of 2,673,602. The company has a current ratio of 2.06, a quick ratio of 1.92 and a debt-to-equity ratio of 0.69. The business has a 50-day moving average of $16.54 and a 200-day moving average of $17.30. Euronav has a 1 year low of $9.78 and a 1 year high of $21.00. The stock has a market capitalization of $3.31 billion, a price-to-earnings ratio of 16.22 and a beta of 0.23.
Euronav (
NYSE:EURN
–
Get Rating
) last announced its quarterly earnings data on Thursday, February 2nd. The shipping company reported $1.16 EPS for the quarter, topping analysts' consensus estimates of $0.80 by $0.36. The company had revenue of $322.93 million during the quarter, compared to the consensus estimate of $362.95 million. Euronav had a net margin of 23.67% and a return on equity of 9.65%. As a group, analysts expect that Euronav will post 1.94 EPS for the current fiscal year.
Euronav Dividend Announcement
The company also recently disclosed a dividend, which was paid on Thursday, March 2nd. Investors of record on Wednesday, February 22nd were paid a $0.03 dividend. This represents a yield of 0.74%. The ex-dividend date was Tuesday, February 21st.
Analysts Set New Price Targets
EURN has been the subject of several research analyst reports. StockNews.com assumed coverage on Euronav in a research report on Thursday. They set a "hold" rating for the company. Jonestrading upgraded shares of Euronav from a "hold" rating to a "buy" rating and set a $16.00 price target on the stock in a research note on Wednesday, January 11th. Jefferies Financial Group raised their price objective on shares of Euronav from $21.00 to $24.00 and gave the company a "buy" rating in a research note on Monday, February 27th. Oddo Bhf downgraded shares of Euronav from an "outperform" rating to a "neutral" rating and set a €24.20 ($26.02) target price on the stock. in a research note on Thursday, December 8th. Finally, Stifel Nicolaus lowered Euronav from a "buy" rating to a "hold" rating and reduced their price target for the company from $20.00 to $17.00 in a research report on Tuesday, January 10th. Five equities research analysts have rated the stock with a hold rating and two have given a buy rating to the stock. According to MarketBeat, the company currently has an average rating of "Hold" and a consensus target price of $20.24.
About Euronav
Euronav NV engages in the ocean transportation and storage of crude oil. The firm operates through the following segments: Operation of crude oil tankers on the international markets (Tankers) and Floating Production, Storage and Offloading Operations (FSO/FPSO). The Tankers segment provides shipping services for crude oil seaborne transportation.
Featured Articles
Receive News & Ratings for Euronav Daily - Enter your email address below to receive a concise daily summary of the latest news and analysts' ratings for Euronav and related companies with MarketBeat.com's FREE daily email newsletter.