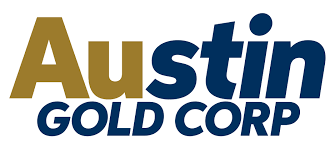 Austin Gold (NYSE:AUST – Get Rating) announced its quarterly earnings results on Wednesday. The company reported ($0.05) earnings per share (EPS) for the quarter, missing the consensus estimate of ($0.04) by ($0.01), Yahoo Finance reports.
Austin Gold Stock Down 1.4 %
Austin Gold stock opened at $0.91 on Friday. Austin Gold has a 52-week low of $0.70 and a 52-week high of $29.00. The firm has a market capitalization of $8.64 million and a price-to-earnings ratio of -12.96. The firm has a 50-day moving average price of $1.00 and a two-hundred day moving average price of $1.04.
Institutional Investors Weigh In On Austin Gold
An institutional investor recently bought a new position in Austin Gold stock. Citadel Advisors LLC bought a new stake in Austin Gold Corp. (NYSE:AUST – Get Rating) during the 2nd quarter, according to its most recent 13F filing with the Securities and Exchange Commission. The firm bought 86,696 shares of the company's stock, valued at approximately $157,000. Citadel Advisors LLC owned 0.91% of Austin Gold at the end of the most recent reporting period. 1.26% of the stock is currently owned by institutional investors and hedge funds.
About Austin Gold
(
Get Rating
)
Austin Gold Corp., a gold exploration company, focuses on the exploration and evaluation of mineral property interests in Nevada. The company's principal property the Kelly Creek Project with a mix of 6 patented mining claims and 1,600 unpatented mining claims covering an area of 136.8 square kilometers located in the Kelly Creek Basin, in southeastern Humboldt County, Nevada.
Featured Stories
Receive News & Ratings for Austin Gold Daily - Enter your email address below to receive a concise daily summary of the latest news and analysts' ratings for Austin Gold and related companies with MarketBeat.com's FREE daily email newsletter.