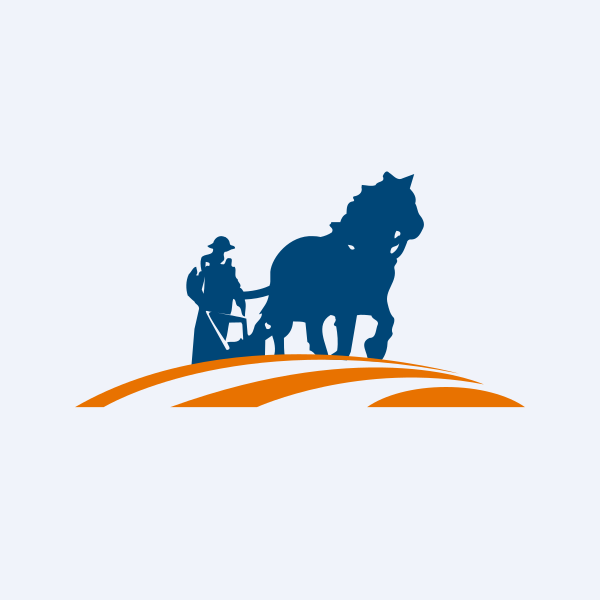 Heartland BancCorp (OTCMKTS:HLAN – Get Rating) issued its quarterly earnings results on Monday. The bank reported $2.48 earnings per share (EPS) for the quarter, topping the consensus estimate of $2.43 by $0.05, MarketWatch Earnings reports. The business had revenue of $21.33 million during the quarter, compared to the consensus estimate of $18.20 million.
Heartland BancCorp Stock Performance
Shares of Heartland BancCorp stock traded down $2.99 during trading on Tuesday, hitting $97.01. The company's stock had a trading volume of 330 shares, compared to its average volume of 590. The company has a fifty day simple moving average of $92.98 and a two-hundred day simple moving average of $91.20. The company has a market capitalization of $194.89 million, a PE ratio of 11.22 and a beta of 0.52. Heartland BancCorp has a 52 week low of $87.00 and a 52 week high of $102.00.
Heartland BancCorp Announces Dividend
The firm also recently declared a dividend, which was paid on Tuesday, January 10th. Investors of record on Friday, December 23rd were paid a $0.69 dividend. The ex-dividend date of this dividend was Thursday, December 22nd. This represents a dividend yield of 3%. Heartland BancCorp's payout ratio is 30.98%.
About Heartland BancCorp
(
Get Rating
)
Heartland BancCorp is a bank holding company, which engages in the ownership, and management of its wholly-owned subsidiary. It offers full service commercial, small business, and consumer banking services, alternative investment services, insurance services, and financial products and services. The company was founded by Tiney M.
Further Reading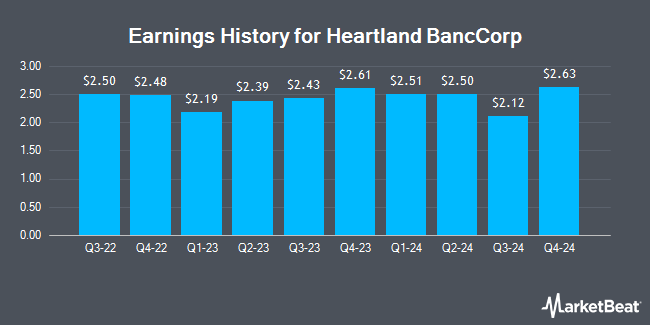 Receive News & Ratings for Heartland BancCorp Daily - Enter your email address below to receive a concise daily summary of the latest news and analysts' ratings for Heartland BancCorp and related companies with MarketBeat.com's FREE daily email newsletter.